We cover : Swindon, Wiltshire, Bridgemead, Faringdon, Cirencester, Chippenham, Stroud, Chalford, Malborough, Oxford, Hungerford, Andover, Trowbridge, Frome, Bath, Bristol, Marshfield, Corsham, Upavon, Malmesbury, Gloucester, Cheltenham, Didcot, Reading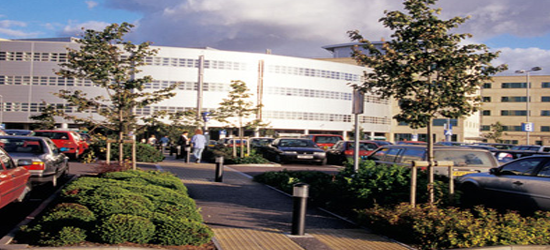 Swindon is a large Wiltshire town, situated in the Borough of Swindon, and located half-way between the key cities of Bristol and Reading. Originally a Saxon settlement, Swindon remained a rather quiet and sleepy Wiltshire market town until the mid-19th Century and the onset of the Industrial Revolution. In the 1940s, the Great Western Railway came to Swindon and opened the then-quiet market town up to much of the UK until in 1948 is shook its 'sleepy town' image and became a bustling centre of industry; something which still continues today. Big-name companies such as W H Smith, Intel and Motorola all have their headquarters in Swindon, with the Intel office being the company's European HQ!
Aside from electronics and retail, Swindon is renowned for being a centre of motoring manufacture and has proudly been a part of this great British tradition for decades. Still today, there are car manufacturing plants operating busily in Swindon such as Honda, BWM and Mini all having factories in the area. With these big names in mind, we feel the only way to honour such an industry of deep history and tradition like this is by offering the finest limousines, luxury cars and stretch limos at the best prices in Swindon. We have a stunning array of amazing cars to celebrate this centre of automotive manufacture, such as the stunning Rolls Royce Phantom hire car, the Chrysler limousine, Lincoln limo, various vintage Rolls Royce cars and vintage Bentleys, as well as the much more modern and extravagant 16-seater hummer limo and the totally unique party bus limo. All of these cars are immaculate, professionally driven by our limousine chauffeurs, and fitted with nothing but the best in luxury features - we always offer the height of in-car entertainment and a custom-built bar with complimentary champagne in all of our limousines; a service we pride ourselves on being able to provide. That means that whatever the occasion for your limo hire in Swindon, whether it's for a wedding day, birthday party or school prom (note: soft drinks only for kids parties and school proms) you'll have an exemplary service and an unforgettable ride each and every time. And thanks to our cheap limo hire prices, you won't have to break the bank and compromise your spending on your event or party!
Perhaps you want a day out of shopping with a large group of friends in Swindon? Well then you're in luck - Swindon has the best range of shopping, and we here at Limo Hire have the best range of limousines and luxury cars; the perfect combination for a memorable day out! The Brunel Shopping Centre (29a The Plaza Swindon, SN1 1LF) is a great, massive indoor shopping centre, boasting over 100 different outlets, and the perfect mix of unique independant shops and big-name brangs. The well-known chains include Blue Banana, Pandora, CEX, Carphone Warehouse, Waterstone's, Lush and the Early Learning Centre; there really is something for everyone in this massive and varied shopping centre. And thanks to the Brunel's variety of food places and restaurants, you can grab everything from a gourmet thre-course meal to a quick cup of coffee and a cake, meaning you haven't got far to go if you want a break in your shopping spree in Swindon! What's more, our fantastic white hummer limo hire service in Swindon can help make this experience even more relaxing, lavish and memorable. With our 16-seater hummers, there's plenty of room for you and all your friends to experience the luxury of the hummer limousine as you treat yourselves to a day of shopping in the heart of Swindon's shopping district. With big name brands and restaurants, what more could you want? Well, how about a highly-professional, fully chauffeured luxury limousine service, with free champagne, a state of the art entertainment system, mirrored ceilings, luxury leather upholsters and disco laser lights? Our fantastic cheap hummer limo hire services in Swindon will be sure to make your trip out truly memorable, and add some spice to an exciting day with all your friends; with the hummer limos officially being the largest limousines in the UK, you won't have to leave anyone out of the experience either!
Perhaps your reason for bringing your attention to our stunning Swindon limousine hire services is an occasion that is more unique, more 'once-in-a-lifetime' and something which is conducted with more of an air of elegant beauty about it compared with a wild shopping spree with friends. We are, of course, talking about weddings - and what's more, we have a fantastic range of wedding limo hire and wedding car hire services available for hire in Swindon. Everything from clasically-styled Lincoln limousines, to vintage Rolls Royces, and from the modern elegance of the Chrysler limousine to the contemporary extravagance of the increasingly-popular hummer limo wedding hire car, we have the biggest and best range of wedding limousines and luxury wedding cars available in Swindon. One popular venue in Swindon is Christ Church - a fairly recent 19th century parish church built not for political or royal reasons like many churches in Britain, but pioneered by a vicar and his faith, making it an even more beautiful building as a result. Featuring classic 19th century architecture, and in a picturesque parish setting, it's very easy to see why Christ Church has become the wedding venue of choice for many couples wishing for a more traditional 'church wedding' setup. So if it is traditional that you're after, then we highly recommend our vintage Rolls Royce hire cars for your wedding car hire in Swindon. With a great variety to choose from, including the iconic and ground-breaking Rolls Royce Silver Shadow, our vintage Rolls Royce wedding cars are always elegantly decorated in simple yet beautiful ribbons and bows, which you can even colour-code to suit the themese and styles of your wedding day, making it a much more personal service and wedding car hire experience. If the standard five-seater size of the vintage Rolls Royces isn't going to be enough space for you on your wedding day in Swindon, then check out the equally traditional-looking Lincoln town car limousine. Featuring an iconic stretch limo style, after which many modern-day limousines are modelled after, the Lincoln limo is simply a classic luxury limousine which is frequently used for an ectravagant yet beautiful entrance on many a bride's wedding day.