We cover : Rotherham, Yorkshire, Sheffield, Doncaster, Barnsley, Treeton, Brinsworth, Mexborough, Cudworth, Chesterfield, Worksop, Hoyland, Thurgoland, Wakefield, Knottingley, Brayton, Selby, Pontefract,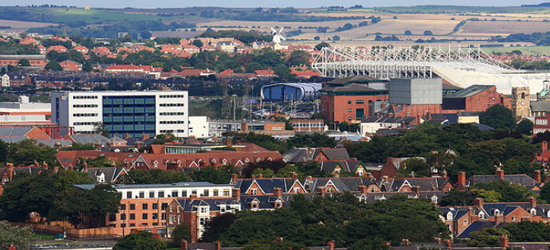 Rotherham is a large town in the south of Yorkshire that is steeped in Medievel history. Starting out as a small Saxon market town, Rotherham was a much forgotten place lying on the River Don for several hundred years. In the 16th century, however, regeneration came about and 'The College of Jesus' was built to rival the prestigious colleges in Oxford and Cambridge. In addition to this, the parish church of All Saints was built, meaning that Rotherham became a very large and prosperous town by the century's end. This continue right through to the industrial revolution, when it was coal that turned Rotherham into a profitable place of manufacture. But this regeneration is by no means a part of Rotherham's past that's relegated to the history books. More recently, in 2007, Rotherham has undergone a multi-million pound regeneration project known as the Rotherham Renaissance, bringing even more prosperity and modern luxury to the town.
But this modern luxury is not just reserved for buildings, shopping, hotels and attractions; we here at Limo Hire have been serving Rotherham for many years with our cheap limo hire services. Everything from the latest and greatest Chrysler limousines and massivee 16-seater hummer limos, to classic British luxury cars such as the Rolls Royce Silver Shadow and vintage Bentley cars as well. We pride ourselves on being a big part of the luxury and high-quality services that Rotherham town centre has to offer - but the best part of our highly-revered Rotherham limo hire services is that our prices are the most competitive in the whole of the UK! So if you find a better price somewhere else, then we can do our best to beat it, and give you an even more exemplary limousine hire service to boot!
If an exciting and jam-packed day out with the whole family is what you're after, then Rotherham does not disappoint. There are a wide variety of attractions, museums and interactive parks and play areas that provide fun for everyone involved - not exclusive the kids! The Magna Science Adventure Centre (Sheffield Road, Templeborough, S60 1DX , England) is a local award-winning interactive science attraction, designed with family entertainment in mind. Inside the centre are four main gadget-packet areas, designed around the 'elements' (earth, air, fire and water) which are excitingly linked together by a series of walkways and tunnels. If the weather is right, then you can head outside to the Sci-Tek outdoor adventure playground which will allow you and the kids to explore science in a really exciting way. If that sun is really shining, then you can also check out Aqua-Tek, which is one of the UK's largest outdoor water play areas. Make sure you take a towel! With such a variety on offer here, and easily a full day of memorable family fun, why not make it that bit more perfect and memorable with our cheap Rotherhamp limousine hire services? Whichever limo you choose from us, your personal chauffeur will gladly take you in style and comfort right ot the front door of the Magna Science Adventure Centre so you can get your day out started right away. You can even choose a limousine hire service for your chauffeur to pick you up and take you right back to the comfort of your own home as well, meaning you can experience the lavish luxury of our amazing limousines twice! From 16-seater hummer limousines to more stylishly compact eight seater Chrysler limos and Lincoln limousines, we have everything in Rotherham limo hire that you could possibly need, meaning you can pick the right limousine for you and your day out!