We cover : Leeds, Bradford, Wakefield, Huddersfield, Dewsbury, Morley, Collingham, Wetherby, Selby, Pontefract, Halifax, Cleckheaton, York, Harrogate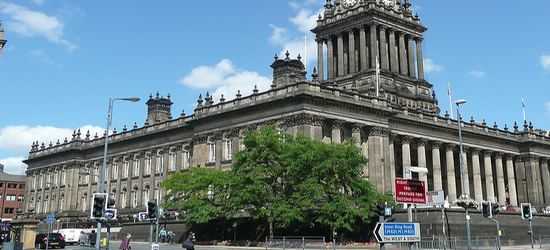 Leeds a massive city sitting right at the heart of the Yorkshire region. It is the culturual, financial and commercial heart of Yorkshire, and one of the leadesr in these areas in the whole of the UK. With a population close to 800,000, it is one of the largest cities in the UK and the 24th most populous city in the whole of Europe. Leeds started out as a very smal borough of villages and towns in the early 13th century and, over several centuries of British history, has expanded into the expansive city we know today, thanks in big part to the industrial revolution. This era transformed Leeds into a textile producing powerhouse and, thanks to links to main roads, canals and railways, flourished and allowed the towns and villages in this borough to expand into the modern city of Leeds. We like to think we're a big part of that modern air, thanks to our luxurious cheap limo hire services in Leeds! We have the latest and greatest stretch limousines, hummer limos and luxury hire cars to fit in perfectly with the stylish feel of the city. From the contemporary class of the Chrysler limo hire car, to the gargantuan size of the 16 seater hummer limousine, not forgetting the illustrious Rolls Royce Phantom hire services as well, we've got everything you could possibly need for a stylish and luxurious limo hire experience in Leeds!
Nights out in Leeds are some of the best that can be had across the UK. Thanks to its absolutely massive city centre, and huge student population from its universities, there's such a great variety of night clubs, bars, pubs and venues in Leeds city centre to enjoy. Whether it's a night out with friends at Club Mission (8 Heaton's Ct, Leeds, Leeds, West Yorkshire, West Yorkshire LS1 4LJ) or catching a gig from a live band or well-known DJ at The Cockpit (Swinegate, Leeds, West Yorkshire LS1 4AG), there's something for everyone in Leeds. And just like Leeds' night life offering, our Leeds limousine hire services are so varied that whatever your event or style of limousine that you desire, we've got it for at a fantastic cheap limo hire price. If you're going out with the girls for a hen night party then why not check out our 16 seater pink hummer limo? The stunning pink paint job makes it perfect for such an event, and is sure to make you stand out as you cruise the streets of Leeds on the way to your party destination. Not a fan of pink? Then you have to try our party bus limo! This limousine is totally unlike anything else in our fleet of Leeds limousines; with high ceilings, a dance floor, dancing pole, powerful sound system and full champagne bar, the party bus limo hire vehicle is literally a night club on wheels! That means, with help from the free champagne in the bar, that you can get the party started as soon as you step food inside the party bus limo - no more waiting in night club queues! So enjoy a full one hour cruise round in the party bus limo, and have your personal chauffeur drop you at the exclusive Faversham Night Club (1-5 Springfield Mt, Leeds, West Yorkshire LS2 9NG) for great DJs and fantastic value for money.
If you're not too much of a night owl, and clubbing isn't really your scene, then worry not - Leeds still has so much more to offer you! Why not check out the illustrious Victoria Quarter (Victoria Quarter, 4 Cross Arcade, Leeds LS1 6AZ) in Leeds city centre, for a spot of very exlcusive shopping? This retail distric slap bang in the city centre features high-end brands such as Ted Baker, Vivienne Westwood, Karen Millen, French Connection and Diesel, as well as the UK's first Harvey Nichols outlet outside of the capital. Accompanied by nearby quaint coffee shops, this is the best and most exclusive place in Leeds (and one of the most exclusive in the UK!) to do a spot of shopping and spoiling; working that credit card hard! So don't take the bus, or a taxi - blend in with fashion and style of this luxurious shopping centre, and try one of our Chrysler limousines in Leeds! This stunningly modern limo keeps n air of classic limousine design about it, but making all the more stylish with a much more contemporary design. Inside is the most luxurious interior out of any of our limousines in our Leeds limo hire fleet, complete with sumptuous leather seats for up to eight people and a fully-stocked champagne bar for you toast in your big day out! Or if eight seats is going to be too much for your small party, then why not check out the equally luxurious Rolls Royce Phantom hire car? This stunning million-dollar vehicle is one of the most exclusive Rolls Royce cars that the British company have ever put out, and is only usually reserved for the world's richest. Thanks to our cheap limo hire in Leeds prices, though, anyone can afford to take a once-in-a-lifetime ride in this simply amazing vehicle. With the best in high-end luxury and in-car entertainment, you'll do well to have your personal chauffeur cruise you around the streets of Leeds to let you take in the majesty of the Rolls Royce Phantom!