We cover :Basingstoke, Portsmouth, Fareham, New Alresford, Farnham, Alton, Guildford, Aldershot, London, Salisbury, Southampton, Winchester, Andover, Newbury, Reading, Tadley, Wokingham, Yately, Kingscelre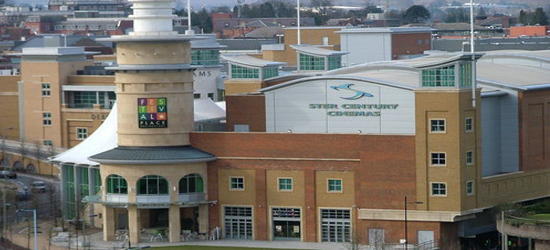 Basingstoke is a large southern English town, located in the centre of the south of England in the county of Hampshire, with its history based on its old market town roots. The town was a relatively small area until expansion in the 1960s brought about economic affluence and massive growth. Today the town's population is over 80,000 people and it is a bustling economic centre, one of the biggest outside of the capital. Basingstoke is home to the headquarters of many of the UK's biggest and most successful businesses, such as GAME, Motorola, De La Rue and Huawei Technologies. Thanks to this economic expansion, Basingstoke is a busy town with a lot to offer tourists and locals alike, with culture and entertainment, night clubs and bars, restaurants and luxurious wedding venues. What's more, our amazing Basingstoke limo hire services can cater to all of these areas of entertainment in Basingstoke, providing you with a professional and affordable limousine hire service each and every time.
Originally built in the 1980s, The Malls Shopping Centre (The Malls, Castle Square, Basingstoke, Hampshire, RG21) has recently undergone a massive, multi-million pound rennovation project to make it one of the biggest and best shopping centres in the area. With 290,000 square feet of fantastic shopping area for you to indulge in, on a day out shopping with friends, there's no better place than The Malls in Basingstoke. With scores of shopping experiences to be had, as well as many great restaurants and fast food joints to chose from, you can make a day of it with your shopping spree in Basinstoke. And if that level of choice was not enough for you, check out Festival Place (Festival Place, Basingstoke, Hampshire RG21 7LJ). It's Basinstoke's biggest retail shopping centre, with five floors and over 200 stores, Festival Place is also the town's most recent shopping centre - completed only in 2002. Why not hire a black hummer limousine for the experience? It has seating for up to 16 people inside, free champagne, and a state-of-the-art entertainment system for you to enjoy as you and your friends cruise around the streets of Basingstoke on the way to your destination. The hummer limo is officially the largest limosine in the UK, which means not only is there plenty of room for you and all your friends, but there's room for all those cheeky shopping bags as well! Your personal chauffeur will gladly drop you at any one of Basingstoke's shopping centres, and then pick you up when you've shopped til you've dropped!
St. Michael's Church (Church Square Basingstoke, RG21 7QW) is a 16th century Grade-I listed church, providing much of Basingstoke's fantastic history and represents much of the town's rich past with recent additions going into the 20th century. It is a beautiful piece of architecture, and a wonderful choice for a wedding ceremony in Basingstoke. With Civil War era, Victorian and more modern additions to the building, it is a perfect example of a 'traditional looking' English church and great if you want a traditional wedding ceremony in Basingstoke. Why not make the whole affair very traditional in keeping with your choice of venue and hire a vintage Rolls Royce Silver Shadow to make your elegantly beautiful entrance on your big day? We'll decorate this classic car with ribbons and bows, and provide complimentary champagne for the journey so you can travel in luxury and arrive in style. Our cheap Rolls Royce Silver Shadow in Basingstoke hire prices mean that you won't have to break the bank by having a stunningly iconic vehicle such as this for your wedding day - so you can put more of your money into your wedding day and your celebrations!